Well-being
Here at Dorin Park we have four staff members who help pupils and families with well-being issues.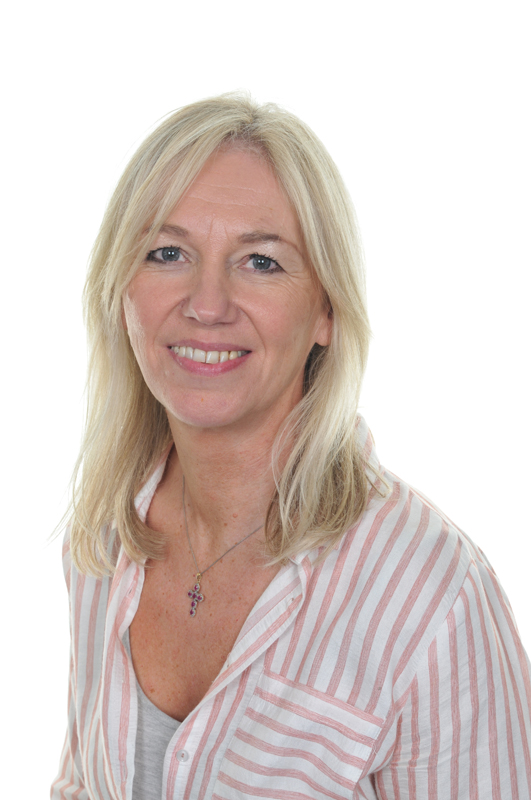 Helen McGillivray
Well-being Group Lead
Helen oversees school's well-being provision and sits on the school's Senior Leadership Team.
Maxine Nevitt
Family Liaison Officer
Supporting your child through the education system can be a challenging, rewarding and at times complex journey. In recognition of this we employ Maxine Nevitt, as a Family Liaison Worker.
She holds coffee mornings, where parents/carers can come for informal/social sessions with other parents/carers. She supports Stay & Play sessions, where parents of young children can attend with their toddler/baby for a session and a chat.
Maxine can also support you with form filling for the Annual Review meetings or other such meetings. She has links with a variety of agencies and can often point you in the right direction for advice/support linked to other things outside school.
Maxine is also our Team Around the Family (TAF) lead and works with the safeguarding team to support families where a multi-agency approach is required/requested.
If you have further questions regarding Maxine's role, or would like to request her support/advice, she can be contacted via the school office on 01244 470134.
Sarah Collins
Emotional Health and Well-Being (EHWB) Mentor
Many of our pupils are well supported by a team of pastoral staff who respond to their personal development and well-being needs.
Some of our pupils, at some times in their lives, benefit from a more specific type of programmed support. In such cases we make use of our Emotional Health and Well-being (EHWB) Mentor, Sarah Collins.
The EHWB Mentor is able to work to support individuals who may have experienced or be experiencing pressures that impact on their emotional health and well-being and therefore impacting on their daily functioning.
The EHWB Mentor makes use of methods such as:
Solution-Focused Therapy
Cognitive Behaviour Therapy
Positive Behaviour Support
Functional Behaviour Assessment (Behavioural Analysis)
Emotional Regulation and Support
Mental Health Support
Play Therapy
Sensory Massage
Referrals can be made to the EHWB Mentor for a programme of support by school staff or family members. The programme of intervention is a timed plan with intended outcomes. Ideally the programme is as short as is possible to make the improvements required. For some pupils the programme may continue beyond the planned time or may be revisited in the future (for example, when supporting the pupil through a difficult phase in their life or when new challenges occur).
If you have further questions regarding this role, or would like to request support/advice, please contact the school office on 01244 470134.
Download helpful tips for promoting well-being.
Estelle Powell
Emotional Literacy Support Assistant (ELSA)
Estelle works part of the time as a Teaching Assistant, the rest of the time as our ELSA.
Before she can work with your child, she will have discussed things through with you and will need your signed consent.
Download a useful starter ELSA leaflet.
Learning Disability Child & Adolescent Mental Health Services (LD CAMHS)
We also access mental health and well-being support from LD CAMHS.
LD CAMHS assist with behavioural or sleep issues. Parents/carers can self-refer their child or discuss referral with school. LD CAMHS will typically visit home and school.
For further information, you can call LD CAMHS on 0151 488 8041 or follow this link.